Research projects spanning geophysics, geochemistry, atmospheric science, biogeosciences and of course hydrology were represented by members of the ESOM team at this years annual
American Geophyscal Union
(AGU) conference in San Francisco. AGU represents the largest geoscience conference in the world, with almost 25,000 people attending the 5 day event. The ESOM group had a number of posters and presentations that sought to display the diverse work we are undertaking across the Earth and environmental sciences. Apart from the great science, AGU is also a fantastic place to network and catch up with former students, staff and colleagues, and this year was no exception.
For further details on just some of the research that was presented at the conference, click here​.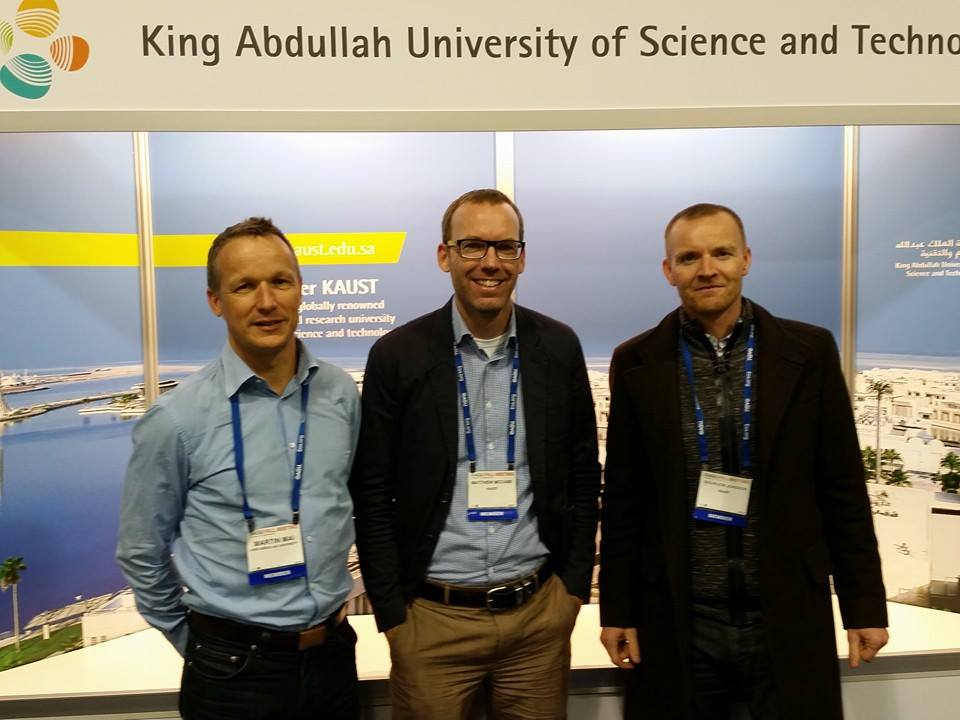 Professors Mai (left), McCabe (middle) and Jonsson (right) at the inaugural KAUST Booth in the Exhibition Hall at AGU.